A Top Rated SEO Services Durban

Audio Visual Lab is a full-service, digital agency that helps companies achieve success in a digital world. We specialize in search engine optimization (SEO)-helping clients gain visibility, leads, customers and supporters through search discoverability.
Audio Visual Lab helps organizations attract and retain prospects and customers through search engines by optimizing websites and producing an inbound marketing strategy. Being full-service allows Audio Visual Lab to traverse the boundaries of marketing, technology and design in order to produce the best results.
how to get started
Few Simple Steps
for Successful SEO Campaign
01
The Strategy
A growth strategy focused on increasing your website's awareness through organic trust signals – From Positions to Authority.

02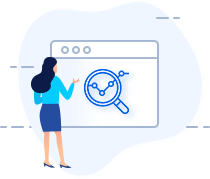 The People
Individuals that have a passion and excitement for digital success. A collaborative team of experts that are driven by values and philosophies.
03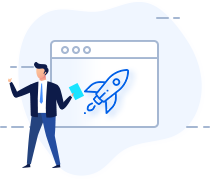 The Process
An execution process that put the strategy to work. Marketing execution can be complex but with the right process, effective work is produced.
why choose us
Work with a Dedicated
SEO Company
From keyword research to technical auditing to site migration, our team of technical SEOs are true experts in their field.
Content Optimization
92%
SEO with Results
To increase your trust, visibility, and leads, we will have you ranked on the first page for targeted keywords.
Increased Call Volume
We increase your average in-bound call volume through SEO and marketing and provide tracking.
Long Term Relationships
We build strong, long lasting relationships with each client. We treat everyone like family and go above and beyond in service…
Risk-Free Site Audit
We are so confident in what we do that we offer risk free discovery calls on all our SEO services.
SEO Experts
Grow Your Business
with Our SEO Agency
Optimization of a website for search engines defines a technique that incorporates almost all aspects of the creation of the web and content. When done successfully, it provides an excellent user experience for customers and increases their trust in the business further. SEO's primary goal is to show search engines the interest. Your pages would be highly eligible for your content questions if they know your importance. SEO has a vital role to play in allowing consumers to find you quickly.
our services
Introduce Best
SEO Services for Business
SEO SERVICES DURBAN
As a top-rated Durban SEO Company, we know how to get you found online. We increase your online presence through search engine optimization and Internet Marketing techniques that work. We are a Durban SEO company that knows how to rank for local terms.
Start Now
SEO Services
The main goal of search engine optimization, or SEO, is to improve a website's search engine rankings to generate qualified leads and improve the overall business. With our comprehensive and personalized approach to SEO, we achieve top Google ranks, along with more significant brand recognition, for our clients.
Start Now
WEB DESIGN
Having an informative and engaging website is crucial; Mimvi has an expert team of web designers dedicated to creating a website that your company will be proud to have as its online face. We build custom designed SEO-ready websites that are both user-friendly and appealing to the eye.
Start Now
Ready to increase your traffic with a top rated Durban SEO Company?
Why work with an Durban SEO Expert?
Search Engine Optimization is about getting you found online which is the goal at Audio Visual Lab. You may ask: "how can an online presence help grow my business," right? Well, the reality is that our search engine optimization and marketing services can help generate a large amount of search traffic, sales and new customers for your business. Audio Visual Lab is the leading search engine optimization company in Durban because of the results we provide our clients day-in and day-out.
Better SEO
Ready for better SEO? Here's what happens next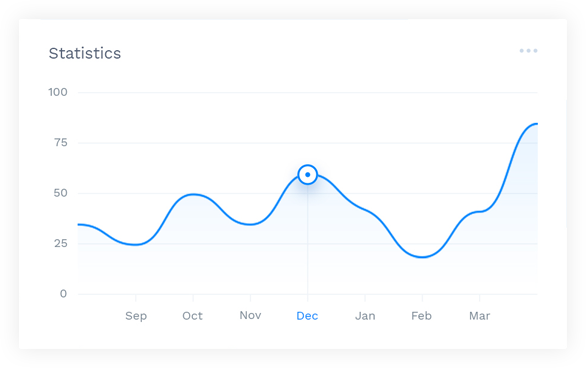 Results
We focus on the metrics that matter most
Leads generated monthly, qualified leads per month, opportunity creation, and conversion rates.
We obsess over metrics that help businesses grow.
Audio Visual Lab provides  SEO services  specializing in On-page and Off-page SEO Techniques for websites to rank higher on web indexes like Google, Bing and Yahoo.
Verifiable results
SEO is a Revolving Process,
We Nail It Every Time
01
Onsite Optimization
On-site SEO (also known as on-page SEO) is the practice of optimizing elements on a website (as opposed to links elsewhere on the Internet and other external signals collectively known as "off-site SEO") in order to rank higher and earn more relevant traffic from search engines.
02
Keyword Research
By using effective keyword research tools you can determine a popular (profitable niche), find related markets, rank well in search engines for specific topics to drive traffic to your site and promote your products and/or services by enhancing your marketing effectiveness.
03
Link Building
Building links is one of the many tactics used in search engine optimization (SEO) because links are a signal to Google that your site is a quality resource worthy of citation. Therefore, sites with more backlinks tend to earn higher rankings
01
Onsite Optimization
We help improve website content so visitors clearly understand how it relates to their search
02
Keyword Research
We select themed keywords based on user-intent to solidify rankings based on what users searches
03
Link Building
We help improve website content so visitors clearly understand how it relates to their search
01
SEO Content Strategy
We build a thorough content strategy for your organization that touches upon high-level messaging, value proposition & social media integration. We plan publishing workflows to improve it's impact on SEO.
02
Search Analysis
We build reports and audit web properties to improve online marketing campaigns and search relevance. We look for drop off points and places to improve user experience in order to improve site performance.
03
Social & Search Strategy
Social media & PR strategy, corporate or brand social media policy goals, campaigns and guidelines, social media campaigns (Twitter, Facebook, LinkedIn, etc). We help companies better utilize social media for customer engagement.
04
SEO Conversion
Conversions can be website sign-ups, increased revenue from transactions, increased purchases, donations or account sign-ups. We help improve the likelihood for conversion through iteration and optimization.
05
Search User Experience
Building a compelling and intuitive user experience is vital to being effective online. Audio Visual Lab specializes in making online business systems and websites more user friendly and easy to navigate.
06
B2B SEO
We help improve B2B companies engage buyers throughout the buyers' journey using SEO. Using a combination of organic search and paid search, we help B2B companies generate a strong market position.
Local SEO Package
R 7999
Monthly Package
Perfect for Small Businesses
Ideal Package for Local Businesses looking to dominate their industries locally.
Up to 7 Keywords
Choose Plan
Provincial SEO Package
R 8999
Monthly Package
Perfect Package for SME's
Ideal Package for SME Businesses looking to dominate their industries in their Province.
Up to 15 Keywords
Choose Plan
National SEO Package
R 11999
Monthly Package
Our Best Seller
The Best value for Money SEO package in South Africa National Reach for your Business Online.
Up to 20 Keywords
Choose Plan