A Top Rated SEO Services Durban

Audio Visual Lab is a full-service, digital agency that helps companies achieve success in a digital world. We specialize in search engine optimization (SEO)-helping clients gain visibility, leads, customers and supporters through search discoverability.
Audio Visual Lab helps organizations attract and retain prospects and customers through search engines by optimizing websites and producing an inbound marketing strategy. Being full-service allows Audio Visual Lab to traverse the boundaries of marketing, technology and design in order to produce the best results.
how to get started
Few Simple Steps
for Successful SEO Campaign
01
The Strategy
A growth strategy focused on increasing your website's awareness through organic trust signals – From Positions to Authority.

02
The People
Individuals that have a passion and excitement for digital success. A collaborative team of experts that are driven by values and philosophies.
03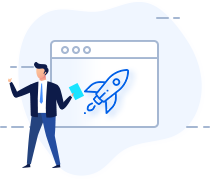 The Process
An execution process that put the strategy to work. Marketing execution can be complex but with the right process, effective work is produced.
why choose us
Work with a Dedicated
SEO Company
From keyword research to technical auditing to site migration, our team of technical SEOs are true experts in their field.
SEO with Results
To increase your trust, visibility, and leads, we will have you ranked on the first page for targeted keywords.
Increased Call Volume
We increase your average in-bound call volume through SEO and marketing and provide tracking.
Long Term Relationships
We build strong, long lasting relationships with each client. We treat everyone like family and go above and beyond in service…
Risk-Free Site Audit
We are so confident in what we do that we offer risk free discovery calls on all our SEO services.
SEO Experts
Grow Your Business
with Our SEO Agency
Optimization of a website for search engines defines a technique that incorporates almost all aspects of the creation of the web and content. When done successfully, it provides an excellent user experience for customers and increases their trust in the business further. SEO's primary goal is to show search engines the interest. Your pages would be highly eligible for your content questions if they know your importance. SEO has a vital role to play in allowing consumers to find you quickly.
our services
Introduce Best
SEO Services for Business
SEO SERVICES DURBAN
As a top-rated Durban SEO Company, we know how to get you found online. We increase your online presence through search engine optimization and Internet Marketing techniques that work. We are a Durban SEO company that knows how to rank for local terms.
Start Now
SEO Services
The main goal of search engine optimization, or SEO, is to improve a website's search engine rankings to generate qualified leads and improve the overall business. With our comprehensive and personalized approach to SEO, we achieve top Google ranks, along with more significant brand recognition, for our clients.
Start Now
WEB DESIGN
Having an informative and engaging website is crucial; Mimvi has an expert team of web designers dedicated to creating a website that your company will be proud to have as its online face. We build custom designed SEO-ready websites that are both user-friendly and appealing to the eye.
Start Now
Ready to increase your traffic with a top rated Durban SEO Company?
Why work with an Durban SEO Expert?
Search Engine Optimization is about getting you found online which is the goal at Audio Visual Lab. You may ask: "how can an online presence help grow my business," right? Well, the reality is that our search engine optimization and marketing services can help generate a large amount of search traffic, sales and new customers for your business. Audio Visual Lab is the leading search engine optimization company in Durban because of the results we provide our clients day-in and day-out.
Better SEO
Ready for better SEO? Here's what happens next