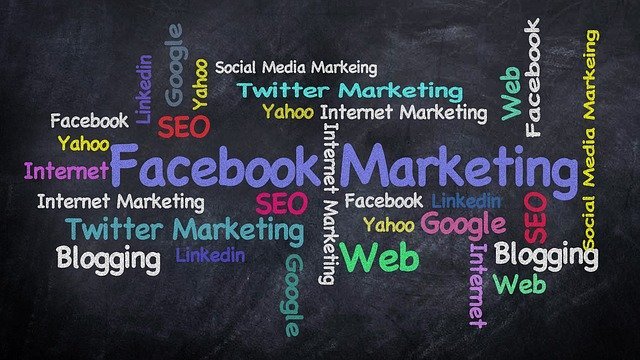 The 5 Steps Needed For Putting Digital Marketing Into Action.
What Is Digital Marketing?
Digital marketing encompasses all marketing efforts that use an electronic device or the internet. Businesses leverage digital channels such as search engines, social media, email, and their websites to connect with current and prospective customers.
 According to a 'Managing Digital Marketing' study by Smart Insights, 46% of brands don't have a defined digital marketing strategy, while 16% do have a strategy but haven't yet integrated it into their marketing activity. But here's the thing: if you don't have a plan in place how can you expect to grow and innovate, to measure meaningful results and to learn from past mistakes?
Define your audience.
The best way to start with any marketing strategy of any kind is to think about your audience. After all, if you don't know who you're marketing to, how can you market to them effectively? This is a common mistake made by anyone new to marketing: you just think about reaching "people", not WHICH people. It's time to think critically about and define your audience before you try to reach them.
What is a Buyer Persona?
If you've never created a buyer persona before, you may be wondering, what is a buyer persona and why is it important for your business?
Buyer Persona Definition
A buyer persona (a.k.a. "customer avatar") is a fictional person who represents a particular company's ideal customer.
2. Have a digital marketing strategy
Your digital marketing strategy is the series of actions that help you achieve your company goals through carefully selected online marketing channels. These channels include paid, earned, and owned media, and can all support a common campaign around a particular line of business.
3. Identify Your Goals
It's a smart business practice to start with goal setting before all new plans, and social media marketing's no different. After all, you can be the best bicycle salesperson in the state, but still fail if you are supposed to be selling ice cream.
Use the SMART goal setting strategy to create the foundation for successful social media marketing.
Specific. Vague goals like "get more business" doesn't help companies pinpoint their objective and create measures of success. Goals must nail down exactly what is expected of the initiative.
Measurable. Being able to definitively answer "yes, we hit the goal" or "we missed the goal by 20%" is a good goal standard.
Attainable. Out of reach goals are demoralizing and frustrating. Having to stretch to hit a goal is productive, but don't go overboard with expectations.
Relevant. A social media marketing goal needs to tie in to marketing's overall goal. Is it to build an audience? Increase website traffic? Strengthen branding? Make sure the goal relates to the bigger picture.
Timely. Dates and times keep companies accountable to their goals. Stay on track by breaking up a large project like this into mini-goals that each have their own deadline.
Once companies set the goal, which is basically the "why", they need to decide on the "who".
4.CHOOSE THE BEST SOCIAL MEDIA PLATFORMS

The world's biggest social media platform. As of the third quarter of 2018, Facebook had 2.27 billion monthly active users. So in my honest opinion, having a Facebook presence for your business is not an option.
It's a must!
Why do you ask?
Think of Facebook as another Google.
If people want to find out more about your or your business, there is a very high possibility they will search on Facebook first!
Demographics
Age-based, the largest user demographic is those aged 25–34
Facebook users are 53% female and 47% male
56% of online seniors aged 65+ are on Facebook and 63% are between age 50–60
What Facebook Does Best
Facebook connects people, business and brands.
It is also hands down the most targeted digital advertising platform in the world.
Facebook is where you set up your social media 'home base', just like your website is your digital 'home base'.
Best features for your business include:
The ability to connect with a vast number of people and prospects
Live streaming capabilities
The most targeted digital advertising platform in the world
eCommerce integrations
What Works Best for Facebook
Long form written content in posts in the news feed
Facebook hosted video is given preference over other forms of content
Live streaming is currently given preference above all content, period
Instagram is owned by Facebook and spent most of 2016 unleashing updates, none more popular or controversial than its 'Stories' function which was Snapchat's main feature!
With Instagram, it has always been about beautiful images.
Now that includes video, stories and direct messaging.
Demographics
Instagram users are 49% female and 51% male
55% of all online 18 to 29 year olds in the U.S. are using Instagram
The next largest Instagram age demographic is 30 to 49 years old at 28% usage
What Instagram Does Best
'Insta' is perfect for businesses that have a visual or physical product.
Best features for your business include:
The ability to showcase your products or story tell in a visually appealing way
Document and take people behind the scenes with the Stories feature
Communicate with people on a deeper level via direct messaging
What Works Best On Instagram
High quality images draw peoples eye and their attention
Quote and motivational images generally see high levels of engagement
Using hashtags with your posts is vital for their searchability and high engagement levels
Giving people a more immersive experience by posting images & using Instagram stories
Snapchat
In the beginning, Snapchat was a disappearing photo app used by teenagers with a reputation for circulating 'inappropriate' material.
In March 2017, Snapchat launched on the stock exchange and closed its first day being a more valuable company than Ferrari and United Airlines!
Today, Snapchat has over 150 million MAU's and has a younger demographic than most of the other top platforms.
Demographics
60% of all users are under 25 years of age
Largest Snapchat age demographic is 18- to 24-year-olds
What Snapchat Does Best
Snapchat allows you to communicate in a way that is the most realistic to humans.
The content you post has a limited lifetime of 24 hours before it disappears!
Best features for your business include:
The ability to reach a younger but highly engaged audience
Content that creates a sense of urgency because it doesn't last forever
A 'snapcode' which can be scanned to easily allow people to connect people to your account
Direct messaging, audio messaging and voice calling all inside the platform itself
What Works Best On Snapchat
Being authentic and transparent
Content that is not highly produced. Don't overthink it and try to make it perfect.
Consistent content helps to build a loyal audience.
Show your audience 'behind the scenes'…feed people's curiosity.
Gary Vaynerchuck calls Twitter the "water cooler of our society".
Twitter is where you go for trending topics and news, to share short updates, communicate with people and search for things that you might need answers too.
Twitter can be a great tool in business for finding people you have a problem that your business can solve.
Demographics
32% of internet users aged 18 to 29 continue to use Twitter
13% of those aged 50 to 64 use Twitter
Almost half of girls aged 15 to 17 (49%) use Twitter, compared to 34% of boys
While only 19% of online moms use Twitter, 27% of online dads embrace the service
What Twitter Does Best
Twitter provides you and your business a real-time communication channel with the rest of the world.
There has been a lot of talk over recent years about Twitter's lack of innovation and issues with the way they deliver content in the feed.
But there has been a gradual revival in recent months, which is seeing Twitter's value start to climb.
Best features for your business include:
The ability to communicate and engage on trending topics and events worldwide
Digital advertising (can be rather pricey compared to Facebook for example)
Provide real time customer service
What Works Best On Twitter
Multiple posts or 'tweets' per day is recommended due to each post's short timespan
Tweets with images or video show higher levels of engagement
Tweets with 2 hashtags perform better that posts with none or multiple hashtags.
Youtube was founded in 2005 by three former Paypal employees.
Today, it is the second biggest search engine in the world behind Google.
More than 100 hours of video is uploaded to Youtube every minute!
Demographics
33% of all internet users also use Youtube.
User percentage by age 18–24–11%, 25–34–23%, 35–44–26%, 45–54–16%, 50–64–8%, 65+ — 3%, unknown age — 14%.
What Youtube Does Best
Youtube is one of the best places in the world to house your video content and share it with the world.
There are many other video hosting platforms that are amazing in their own right including Wistia and Vimeo, each with their own pro's and con's.
Youtube however, has the volume of traffic and eyeballs with nearly one third of all internet users on the platform.
It is also free to create an account and add as much video content as you can!
Best features for your business include:
An unlimited amount of video hosting
High levels of traffic and viewers
Monetisation options are also offered (however they plan to change the threshold to 10k views)
What Works Best On Youtube
The length of video doesn't matter, it's the quality and value of the content that counts
Thumbnails that are vibrant and catch people's eye will generally lead to more views overall
Using a tool like TubeBuddy, will allow you to add tags and optimise your videos for better engagement and searchability.
People often refer to LinkedIn as the 'professional' version Facebook.
LinkedIn was started in 2003 and is one of the older social networking sites having survived many ups, downs and technology changes over the years.
In 2016, Microsoft purchased LinkedIn for $26.2 billion with plans to integrate the platform with its Windows software.
Best features for your business include:
An engaged community of people with a business mindset and focus while using the platform
A more professional setting for your business to be 'social active'.
The ability to create both personal and company pages for greater brand awareness
The ability to share and promote job vacancies, promotions, and share career opportunities
Digital advertising (can be rather pricey compared to Facebook for example)
Demographics
What Works Best On LinkedIn
Posting a range of content from white papers, ebooks, video and case studies
Posting multiple times per day and being socially active!
Publish written content on Publisher with is linked to your profile
Joining groups and engaging with other people's content
5.TEST, MEASURE, REPEAT.
At the end of the day, these are just some of the top social media platforms.
Creative is the variable for success.
What you do and the value you provide determines the overall results you have with social media.
Remember that while each platform has certain functions, doing things differently is what helps you stand out!
There is not always one 'perfect' social media platform for your business.
Like many things, it is about testing, measuring and repeating.
Try things and if they don't work, try something else!
Remain authentic. Provide value. Be socially active.
At the end of the day, being true to yourself, your brand and caring about the person at the other end is the most important thing.
View all blog articles on Digital marketing