The best ways to increase traffic to your website from organic traffic is to increase the number of pages on your website that can rank for your important keyword terms. Look at where you can add new category pages, new blog posts, or new pieces of attractive content (visuals, quizzes, etc) to target specific keywords.
48 Ways to Increase Traffic To Your Site in 2019
1. Optimize Old Content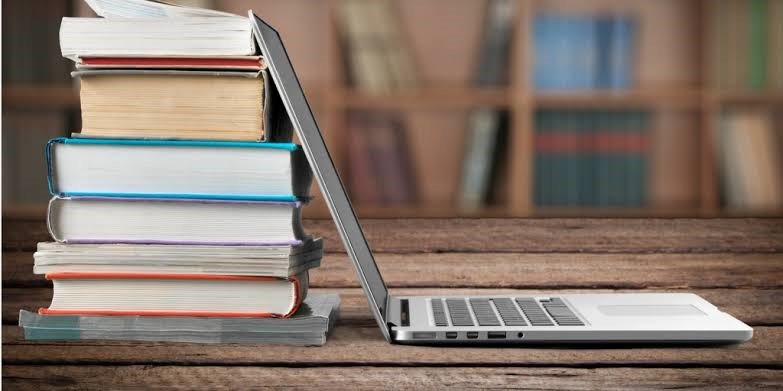 Because you are tracking your keyword rankings (you are, right? If you're not, use SEMrush), you can find the keywords that you rank near the bottom of the first page and go add useful content to those pages to help them rank better. Google also prefers updated and new content over old stale content.
2. Launch New Products
A great way to attract new users to your company or website is to launch products that meet their needs. The great part is that you can often charge for these as well and make money will getting new users into your full conversion funnel.
3. Create Online Courses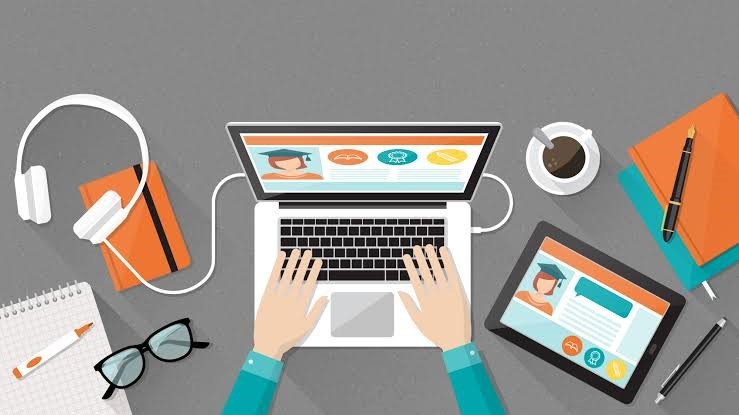 The great thing about the Internet is that you can publish any type of content you want. By creating longer-form content like courses that are targeted around both user needs and specific keyword phrases (don't forget keyword research!), you can drive more traffic to your site and convert them into email addresses that you can then take down your funnel.
Plus, online course websites exist in plenty so you can put them on places like Lynda.com to further your reach.
4. Write Guest Posts
By using a site like SimilarWeb, you can find sites related to yours. If they have your audience, you can usually get content onto their site that helps them build traffic while at the same time getting access to their new audience.
5. Accept guest posts
Similarly, many sites want links for SEO purposes and access to your customers. If they're not a direct competitor, let them guest post on your site! Then they are invested in your company and will promote the content that they've produced, which also gets you in front of their own audience. Double win!
6. Launch Infographics
If you have a designer in your company or can find one online, create useful graphics that tell a story and help people see your content in a new way. Do outreach for links, promote on Pinterest, etc.
7. Give Podcast Interviews
Podcasting is HUGE these days, and one of the best ways to grow a podcast audience is to invite influential people onto your podcast. Think about it like audio version guest posts. So, get one or two podcasts under your belt (or launch your own) then start targeting podcast producers to get onto their shows.
8. Social advertising
Social advertising on Facebook, Twitter, and other networks is still relatively cheap today as compared to Adwords. Many of them also allow you to segment down by demographics or target by keywords so that you hit your ideal audience.
9. PPC
PPC is usually best used for conversion-oriented keywords, which is great because it gets you a new audience that is also ready to convert.

10. Create and Sell Courses
What better way to show your expertise and get people reading all of your content than to teach what you already know? If you have a craft, create a course to teach it then sell it on places like Udemy while simultaneously selling it on your site from a page targeted towards a high volume keyword for SEO.
11. Create Pinterest boards
Pinterest is a super-strong domain and your Pinterest boards can rank very well. Do your typical keyword research for your website, then take some of those keywords and target them on Pinterest. A pro tip is to use your other online resources (website, Instagram, etc) to get them indexed faster and ranking better.

12. Promote pins on Pinterest
In this day and age, it's not just enough to create content and expect it to rank and drive traffic. Rankings are influenced by engagement stronger than ever before, so use some budget to promote pins on Pinterest to your target audience.
13. Partnerships
Especially in B2B spaces, partnerships can be gold for customer acquisition. Build out referral programs with complementary companies to yours and try to funnel some of their traffic back to your site, either through website mentions or even their email marketing.
14. Link acquisition
This feels like an old school tactic, but it's still true that the more links you have to your site, the better your site will rank. So acquire links to your site from content, from relevant resource pages on other sites, and from outreach that you do.

15. Promote content via Outbrain/Taboola
Content promotion is so cheap these days that you'd be silly not to do it. I know people with content sites making literally thousands of dollars a day all from promoted content.
16. Create satellite websites
If your main website is around one niche yet you operate in many niches, you can build out websites specifically targeted at those other niches and use them to funnel traffic to your other sites. You need to disclose that you own those other sites, but this is a great way to spread the organic reach.
17. Speed up your website
A fast site not only converts better but on a big site, you will also get more organic traffic because the search engines are able to crawl your site faster and find more content. Start with switching hosts then optimizing your code, all while making sure you are using aggressive caching and a content delivery network (CDN).
18. Do new keyword research
If you're really struggling to increase traffic to your site, go do new keyword research to get new content ideas, then go back to point 1 above and create new content!
19. Target the longtail of keywords for SEO
If you don't have a very strong website, you can target longer tail keywords (<50 searches a month) which are often much easier to rank for. From this, you can start building up a base of content that you can then use to earn links and propel rankings for more competitive terms.
20. Target HackerNews/Reddit/relevant forums with content
If you can get content or a product to go hot on a site like Hacker News, Reddit, or ProductHunt you can literally get tens of thousands of visitors and often signups and sales. I (John) personally make over $70k from my site sitting on the first page of ProductHunt for a day, and I've seen Reddit drive tens of thousands of visits to sites.
21. Run competitions/giveaways
One of the best ways to build an email list and therefore a new audience is through giving away high-value items and incentivizing your entrants to share as well in order to get more entries. I use the Kingsumo Giveaways plugin for this.
22. Speak at conferences
If you enjoy speaking, conferences can be a great way to get in front of a targeted audience. If you encourage them to tweet about it (put your Twitter handle on the bottom of every slide), you also get in front of their social media audience.
23. Advertise at conferences
While speaking is the best way to get in front of your audience at conferences, advertising is second best. You can leverage advertising for brand recognition, offer discounts to those at the conference, get links from people doing roundups, and more. It's a big win especially if you can tie revenue directly back to your company.
24. Free swag at conferences
I have constantly been amazed at how well quality swag works for advertising your brand, and what better place to give away swag than at conferences to your customers? You'll build brand recognition and goodwill.
25. Create content for Slideshare specifically
Slideshare is its own content social network. By creating content for Slideshare specifically and promoting it, you can also land on the popular content sections of their homepage which drive great traffic. Make sure you link back to your site from Slideshare too.
26. Create videos for YouTube
If you can create videos in a cost-effective manner, YouTube is a great distribution platform. It takes time to build the channel but has a huge audience if done well.
27. Run YouTube Ads
Can't create videos, but there are videos on YouTube that your target audience watches? You can run YouTube videos.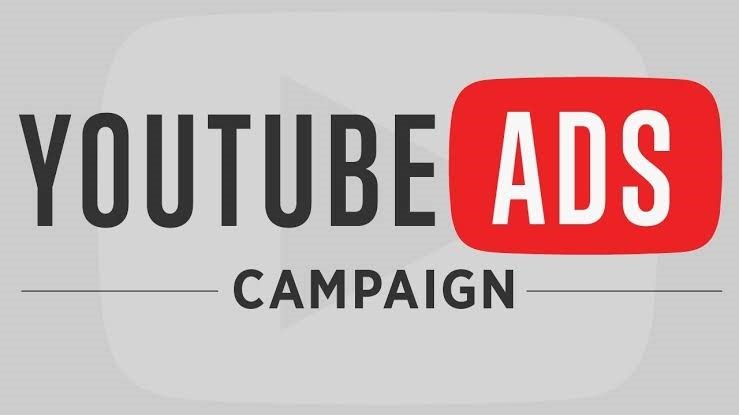 28. Run webinars
Webinars can drive a new audience for you when you invite guests or do advertising, that has an audience that they will promote your webinar too. Try to bring on guests who already have a large audience.
29. Use HARO to acquire contributors
Help A Reporter Out is a great way to find great sources for stories you are writing. While this won't directly get you a new audience, by including their quotes and tagging them on social media you can access their audience.
30. Teach a class
Teach people how to do what you do, put your content on Slideshare, rinse, repeat.
31. Mentor a startup
Mentoring startups is a great way to build goodwill within your industry. Often you can also then get guest posts or leverage their name to get content elsewhere or to be quoted as an expert/source.
32. Sponsor Meetups
Meetup.com is one of the most popular websites online for organizing groups of people to get together. Many of them accept sponsors, who do things like give free meeting space or pay the bar tab. This can be a great way to get your company or product in front of your ideal target audience.
33. Do outreach to get included in email newsletters
Some companies do daily, weekly, or monthly newsletters that curate content from around their industry, and many of these have a lot of subscribers. If you have content that fits their audience, reach out to them and see if they'll include your article in their next edition.

34. Add "Share Triggers" To Your Content
In my experience, content largely succeeds or fails based on one factor:
Whether or not the content has Share Triggers.
What are Share Triggers?
They're things you include in your content that push people to share it.
A lot of these principles were first discovered by behavioral scientists like Dr. Jonah Berger, Dr. Katherine Milkman and Jure Leskovec.
And they've proven in the lab what I discovered through trial-and-error:
When you include Share Triggers in your content, people are significantly more likely share and link to it.
For example:
One of the most powerful Share Triggers is Social Currency.
Social Currency is the idea that we share things that make us look good. And this Share Trigger is a large part of the reason that The Shrinking Dollar infographic I mentioned earlier did so well.
35. Dominate Organic Search
Fighting to claim our share of organic search rankings is the first step in every piece of content we produce.
Creating evergreen content that is updated regularly is one of the easiest ways to keep new users coming back to your site. We have some posts that are over two years old that still hold number one rankings on Google.
Tip 1: Use a keyword research tool like Moz or Ahrefs to find out what competitors are ranking for, then create similar content that is more robust. Keyword tools tell you exactly what a URL ranks for and how people are finding it, so there's no reason to publish content hoping it will work. Using a research tool is by far the easiest way to decide what type of content to produce.
36. Reduce Your Bounce Rate
A high bounce rate damages your site's pageviews, conversions… and it can even hurt your SEO.
(In fact, thanks to Google's RankBrain algorithm, bounce rate is now a super important ranking signal).
That's the bad news.
The good news is that improving your bounce rate is insanely easy.
I walk you through the entire process in this short video:
37. Promote Blog Posts and Videos on Quuu
Quuu is a dead-simple way to get people to promote your content on social media.
All you need to do is submit your best content…
…and they'll ask influencers to share it on Facebook, Twitter, LinkedIn and more.
I recently promoted one of my posts on Quuu. And got a handful of shares from influential people in the digital marketing space:

38. Landing Pages
Looking at the entire behaviour flow of the user is how best to sell your business.
A lot depends on where the user lands after finding your website.
Sending people to a page that makes sense based on how they found the website in the first place has a tremendous impact on if they convert to the action you want them to take.
Sending people to product pages that sell or pages that have a high likelihood of filling out a form can garner strong results based on the actions you want the user to make.
Any landing page should be relevant with a clear call to action and with a focused goal. It's often best to go with a simple and straightforward design

39. Facebook Groups
Facebook groups are filled with people looking to create and exchange information about specific topics and providing them with this information
is a very powerful way to drive traffic to a blog.
Join a few groups related to your niche, then establish a reputation as a thought leader in the space. Once you've done that, post a few links in the group.
Tip 1: Engage in insightful conversations with group members before posting links to your content. Spammers are easy to spot, and you'll likely be
called out for it if you don't provide real value to the groups.
Tip 2: Actively engage with members who respond to your post. When Facebook's EdgeRank algorithm sees a high level of engagement, it considers
the post highly relevant and will show the post to more members of the group.
40. Use a "Question Analyzer" To Create Insanely Useful Content
This strategy is an AWESOME way to make your content better.
(As you know, the better content = more traffic)
All you need to do is:
Find questions that your target audience asks online.
Answer those questions in your content.
Here's how to do it…
First, use a tool like Buzzsumo's Question Analyzer or Answer the Public to find questions that people ask:
Then, either create entire posts to answer these questions…
…or incorporate the answers into your content.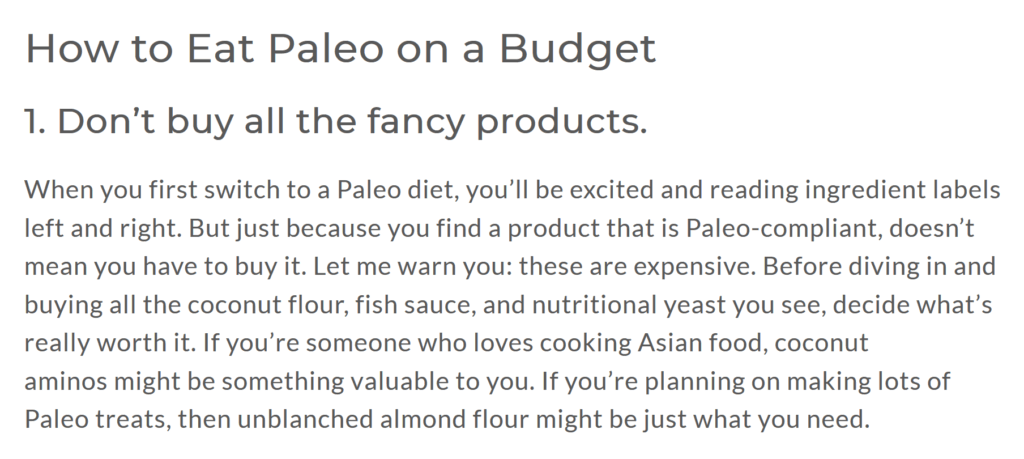 Simple.
41. Email Marketing

Traffic is worthless to me unless it converts.
I would much rather have 10,000 visitors per month with 1,000 that convert than to have 100,000 visitors per month with only 500 converting.
With that said, my advice is rather unorthodox in the internet marketing space, but here it is… the absolute BEST source of qualified traffic for me has been direct mail.
Yes, it's expensive, but if you have a good list then it will pay for itself many times over.
Here's what I do: I take a sales letter pitching my products and services and send it to my leads.
Then in the same mailing I include another sales letter promoting a free download that they can get by visiting a specific URL.
Nearly every single person who receives that letter ends up going to the URL.
They see a high-priced offer and then the ability to get something for free that's highly relevant to them and they take it.
From there, I have an autoresponder that continually brings them back to my site, getting more qualified traffic.
It's insanely effective.
42. Domain Authority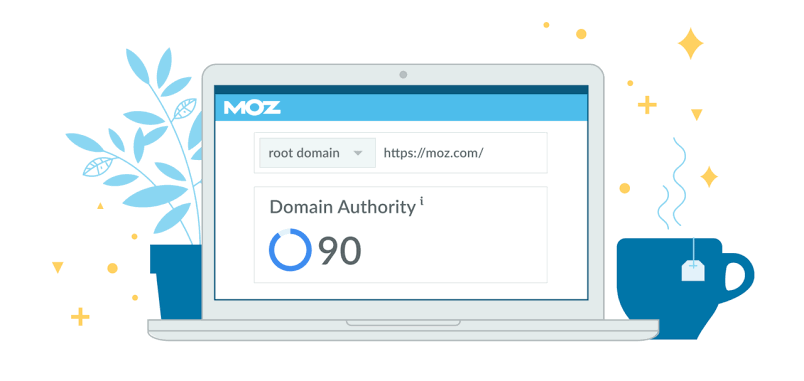 Increase your site's domain authority so that it ranks higher in Google search.
This makes it more likely to be seen by people when they search for keywords related to your content.
The top 3 positions in a Google search is where most of the search traffic goes.
You can increase your site's domain authority by building backlinks to your site from other sites with high domain authorities through a variety of strategies, such as guest posting, earning spots on lists, or creating content that people like to link back to (such as a valuable resource for niche industries).
43. Video Marketing
According to research videos are more popular than plain text content.
People love videos; videos helps an audience to understand the concept immediately.
Create informative videos, product promotion videos, and you can publish it on your website along with all of your social media platforms too.
Nowadays many brands are creating their own YouTube channel to create and promote their videos.
You may ask your client for better feedback through video, and you can share it.
44. Remarketing
Once you've accomplished having someone visit your site, it can be really effective to use remarketing to target them.
This can be done by using cookies with your website visitors, which will allow you to follow them online with ads and remind them of your business.
It's all about the follow-up and staying relevant.
These six inbound marketing strategies can help customers find your business online and build an excited and loyal fan base.
45. Improve Your Organic Click-Through-Rate
I have some good news:
If you want more traffic from Google, you DON'T need higher rankings.
(Seriously)
Instead, you can focus on improving your click-through-rate (CTR).
For example, let's say you rank #3 for your target keyword. And your CTR is 4%.
And let's say that you double that CTR to 8%.
Well, you just doubled your organic traffic… without improving your rankings.
But wait, there's more…
CTR is now an important ranking signal in Google's algorithm.
So when you get a higher CTR, you'll ALSO improve your search engine rankings.
So… how do you actually improve your CTR?
Here are a few tips that work great:
Add a number to your title (like "21" or "98%")
Write a compelling meta description
Test different titles and see which one gets the best CTR
Use titles that are highly emotional
Include your keyword in your URL
46. Steal Your Competitors' Traffic Sources
Imagine that you could see the EXACT places that send your competitors traffic.
That would be a goldmine, right?
Well, your competitors aren't about to send you their Google Analytics password.
Fortunately, you don't need it.
Why?
You can see all of their top traffic sources for free with SimilarWeb.
SimilarWeb not only shows you a sweet overview of a site's traffic…
…but exactly where they get that traffic from.
Goldmine.
47: Find More Keywords With "Keywords Everywhere"
Keyword research is THE most important part of SEO.
Question is:
How do you find untapped keywords that everyone and their mom doesn't already know about?
Keywords Everywhere is a Chrome extension that gives you keyword ideas, well…everywhere.
Once you install the extension, the next time you do a Google search, you'll see search volume and CPC data on that keyword:
Or the next time you're shopping for a toothbrush on Amazon — BOOM — you see keyword data on the terms that Amazon suggests:
48. Content Transformation
 Get More Traffic From Your Blog Posts With "Content Transformation"
Content Transformation is simple:
You simply convert one of your blog posts into another format (like an ebook, video, infographic or podcast).
User Retention
Once you've attracted your customers to your site, whether to a piece of content via social or a conversion page via SEO, they'll often leave your site and come back a few times before they actually convert. Sometimes they're doing research, sometimes they get distracted by other sites, and sometimes they're just not ready to buy or give you the information you so badly need from them to drive your business forward.