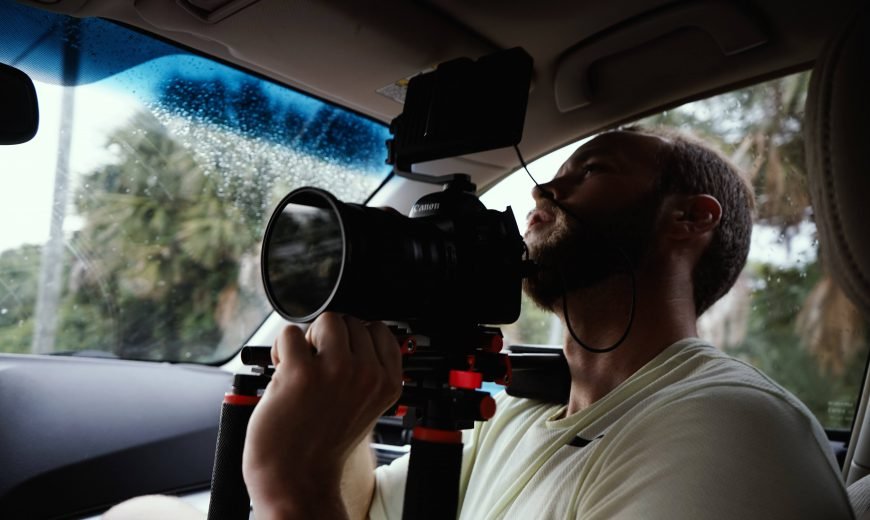 Why you need health and safety videos in the workplace
In this article, we will talk about why you need health and safety videos in the workplace and why you need to choose experienced health & safety video production company. We are all aware of the fact that a risk-free working environment is imperative for ensuring the well-being and health of the workers. Apart from aiding in enhancing their efficiency and productivity, it will also play an important role in improving the overall productivity of the organization since it will be possible for your employees to work without any risk of getting injured or becoming sick.
Fortunately, it will be possible to create a safe workplace for your employees by means of delivering top-quality health and safety induction video training. It will help to make them aware of industrial safety and also provide them with the skills and knowledge so as to abide by the safety procedures in the best possible way.
How is it feasible to deliver good health and safety videos in the workplace? What is required for educating your employees on the safety aspects irrespective of their location and educational levels in an enjoyable manner? For this, it is imperative to opt for video-based learning. Below, we'll take a look at the benefits of health and safety videos.
1. Significance of health and safety induction videos can be underestimated
On many occasions, it might appear to the workers that safety training videos are being provided to them only for fulfilling some statutory specifications. They might think that types of health and safety videos are actually a part of an organizational need rather than an essential part of the training. It is of prime importance to provide some specific examples of health and safety induction on how the employees will be benefitted so as to eliminate this sort of belief.
Video clips will be the best way to do this. For instance, a medication production company might show genuine video footage in which the lab workers are at the risk of getting infected by live viruses in case they do not stick to certain specifications. In this way, the learners are able to comprehend the fact in their sub-conscious mind that they could be more secure by taking part in the health and safety induction video program.
2. It is possible to impart health and safety induction video even in far-off places
On many occasions, employees working in far-off locations like any industrial facility or sea-based oil rig ought to get the training on safety regulations. In the majority of the cases, it will not be a sensible idea to gather all these workers in a classroom for showing them the safety procedures. However, online lessons which are based on videos will be the ideal solution to this problem since it is possible to access them at any place, on any device, and also according to one's convenient time.
Video clips are utilized even in the mining sectors for imparting training to employees on safety procedures. For this, it will be a smart idea for the company to develop a curriculum which is actually video-based for workers working in the mines in far-off locations so that they can access all these videos on their mobile gadgets. In this way, it is possible to a great extent to deliver top-quality safety training videos to the employees. Apart from this, it also helps in solving another significant issue – given that the majority of the employees were not literate these video-based curricula were effectual in training them in the best possible way.
3. It is possible to impart training to workers of all education levels
It is a fact that lots of employees working in the manufacturing industries out there are not properly educated, and consequently, they might find it rather difficult to understand what a "regular" e-learning course wants to deliver them. However, it is possible to overcome this issue by making use of induction videos for new employees. These video lessons are visual in nature which will make those the appropriate tool for demonstrating the safety lessons. There is no need to be a college graduate in order to understand the contents of a safety training video.
https://www.youtube.com/watch?v=QGkyYkx2NFY
4. The language will not prove to be an obstacle
It is a fact that we are living in an age which is globalized and many organizations are being shifted to foreign countries throughout the globe. This generates the requirement for providing training to the workers in a common language so that all are able to understand the lessons (given that many of them are speaking in different languages in different countries on the planet); otherwise, the query, "What is health and safety induction videos?" will creep up in their minds. However, this problem can be solved easily by providing them with video lessons without any audio which will overcome the hurdle of linguistic problems and deliver the safety procedures in an effectual manner.
For instance, while making use of any video-based lesson for demonstrating how to deal with a blow torch meticulously, one can make use of a "mute" video clip. This will help to demonstrate all the necessary steps to the workers irrespective of the language spoken by them.
5. Health and safety videos in the workplace are inexpensive
It is the fact that videos are quite inexpensive to produce, and quite simple as well. There are lots of companies out there which impart health and safety induction video without shelling out much money at all. It will be a smart idea to produce a sequence of short video clips for the workers with each of them showcasing a particular safety procedure that workers should follow while executing their jobs, for example, while repairing electric cables. The company can also create any playlist of these videos on the YouTube channel which will make sure that these are easily accessible by the employees out there. You simply need to capture these videos using your mobile device, and that's all!
Conclusion:
Being a responsible employer, it is your duty to ensure the safety of your workers in the best possible way. This is possible by making sure that your workplace is risk-free where employers can perform the task without any risk of getting injured or sick. Try to take advantage of these video clips to the fullest so as to deliver safety measures to your workers effectively.